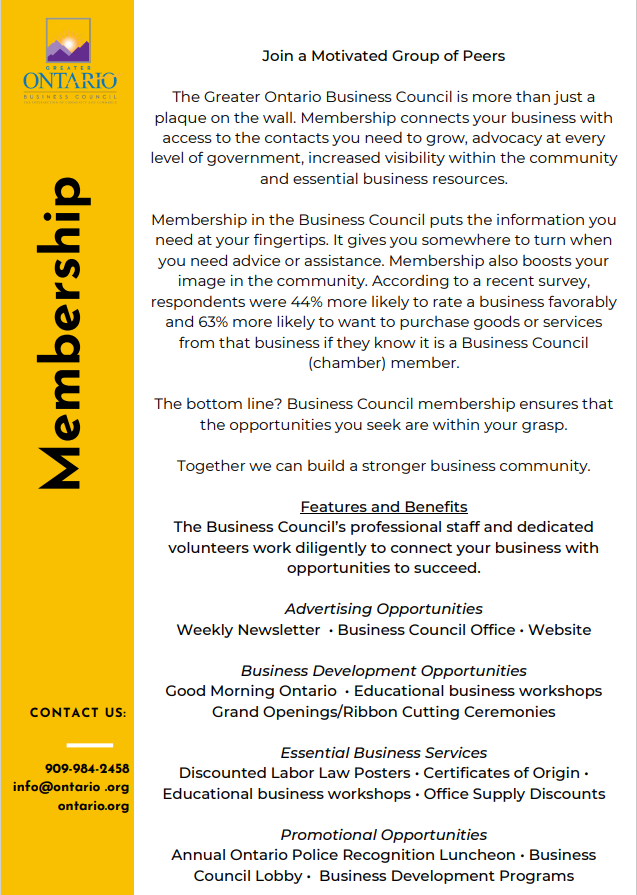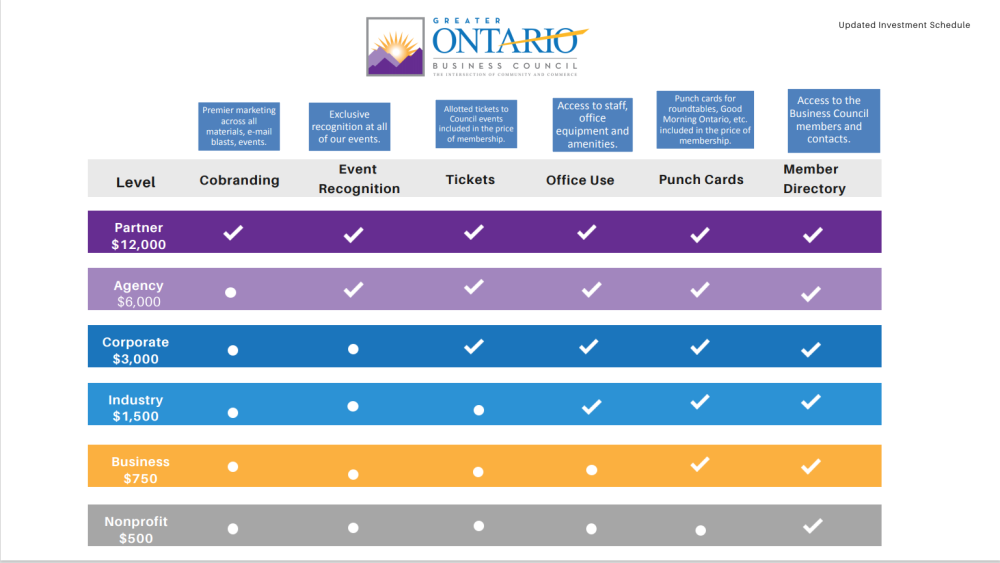 Membership in the Greater Ontario Business Council could be one of the smartest business decisions you'll ever make.
The Greater Ontario Business Council is more than just a plaque on the wall. Membership connects your business with access to the contacts you need to grow, advocacy at every level of government, increased visibility within the community and essential business resources.
Membership in the Business Council puts the information you need at your fingertips. It gives you somewhere to turn when you need advice or assistance. Membership also boosts your image in the community. According to a recent survey, respondents were 44% more likely to rate a business favorably and 63% more likely to want to purchase goods or services from that business if they know it is a Business Council (chamber) member.
The bottom line? Business Council membership ensures that the opportunities you seek are within your grasp.
Together we can build a stronger business community.
Features and Benefits
The Business Council's professional staff and dedicated volunteers work diligently to connect your business with opportunities to succeed, see document below to read a more detailed illustration of member benefits.
Membership Pricing
Please see document below for membership pricing and the different levels we offer for membership.
Advertising Opportunities
Weekly Newsletter  • Business Council Office • Website
Business Development Opportunities
Good Morning Ontario  • Educational business workshops
Grand Openings/Ribbon Cutting Ceremonies
Essential Business Services
Discounted Labor Law Posters • Certificates of Origin • Educational business workshops • Office Supply Discounts
Promotional Opportunities
Annual Ontario Police Recognition Luncheon • Business Council Lobby • Door Prizes • Business Development Programs
Member-to-Member Discount Program
The Business Council is establishing a Member-to-Member Discount Program that is exclusive to Business Council Members. Participating in this program is a great way to offer your support to your fellow Members and in return expend your business. If you are interested in participating in this program please email your discount offer to info@ontario.org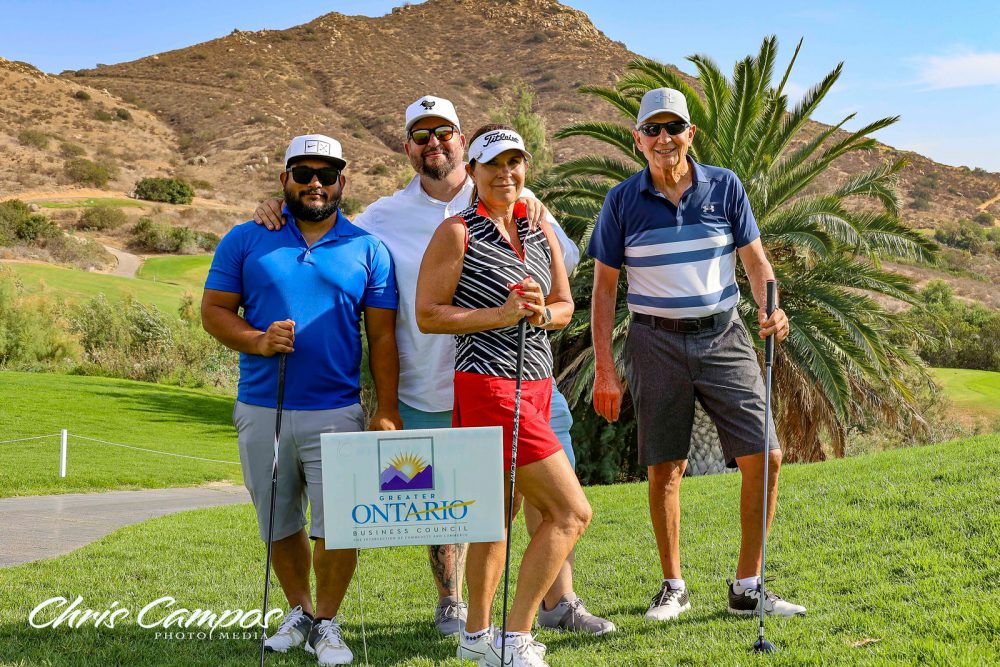 Apply Today!